Main (Stage 1)
Builders (Stage 6)
Community (Stage 3)
Hands on
9:25 AM
Really short opening talk 😁
Petar Popovic
|
ETH Belgrade
9:30 AM
Keynote - Lost in the Hype - From Innovation to Million-Dollar JPEGs
Bogdan Habic
|
Tenderly
10:10 AM
Connecting Smart Contracts to the Real World
Infrastructure and scaling
Solange Gueiros
|
Chainlink
10:50 AM
Zero Knowledge in 2023
Zero Knowledge
Andrija Novakovic
|
Geometry
11:40 AM
Non-Native Field Arithmetic
Zero Knowledge
Özgür Armanc Yiğit
|
Ethereum Foundation
12:20 PM
Tales of a sleepy dev: Common pitfalls, exploits, and other lessons learned building in the DeFi space for 3+ years
DeFi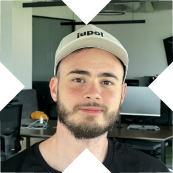 Nenad Palinkasevic
|
DeFi Saver
1:00 PM
Stablecoins, built for DeFi: introducing the stablecoin pentemma
DeFi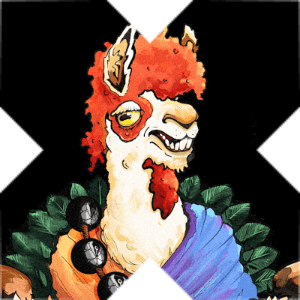 TokenBrice
|
Liquity
2:10 PM
NFT Panel: Exploring NFT Usecases
NFT
Dave Lockie, Fxnction
|
Automattic, Ratio
3:10 PM
Introduction to DeSci
Public goods and community
Joshua Bate
|
DeSciWorld
3:50 PM
The Marketplace of trusted credentials in Web3
Zero Knowledge
Sebastian Rodriguez
|
Polygon
9:30 AM
Trust, Value, and Honour: What Are Blockchains Actually Good For?
DAOs and governance
Andy Tudhope, Anna Alexa
|
Kernel, Celo Foundation
10:50 AM
The immediate next steps of ZKML
Zero Knowledge
Cathie So
|
Ethereum Foundation
11:40 AM
Intro to Web3 Profiles with ENS
Infrastructure and scaling
Muhammed Tanrikulu
|
Ethereum Name Service
12:20 PM
NFT collections at scale
NFT
Marius Balaj + Vlad Temian
|
Sandbox
1:00 PM
NFT - beyond the hype.
NFT
Abena Asante
|
SheFi, DeFi Africa and Bankless Africa
2:10 PM
Zero Knowledge Panel: Validity rollups and beyond (potential for Cloud 2.0)
Zero Knowledge
Edi Sinovcic, Cathie So, Andrija Novakovic
|
Shard Labs, Ethereum Foundation, Geometry
3:10 PM
Latest developments in DeFi: A comprehensive overview of developing trends in the decentralized finance space
DeFi
definikola
|
DeFi Saver
3:50 PM
Interoperability as a premise to better sharing assets, seamless onboarding, lower costs and higher value generation for all stakeholders
Infrastructure and scaling
Vikas Pandey
|
NEAR Protocol
4:30 PM
From Apples to Objectives: Directing Decentralized Autonomous Organizations with a Focus on Work
DAOs and governance
Juan
|
MakerDAO
9:30 AM
How to get the most out of your smart contract audit
Security
Tomas Bayer
|
Ackee Blockchain Security
10:10 AM
From bytecode to bugs: how security analysis and decompilation help us find vulnerabilities in smart contracts
Security
Sifis Lagouvardos
|
Dedaub
10:50 AM
What's next for The Graph?
Dev Tooling
Simon Emanuel Schmid
|
The Graph
11:40 AM
ZKPs: Future VS Reality
Zero Knowledge
Edi Sinovcic
|
SpaceShard
12:20 PM
How L2 are scaling Ethereum one batch at a time
Infrastructure and scaling
Sahil Sen
|
QuickNode
1:00 PM
Secure Crosschain Apps: the next wave of innovation
Infrastructure and scaling
Max Lomuscio
|
Connext
1:40 PM
Building the next generation of DeFi
DeFi
Albert Chon
|
Injective Labs
2:10 PM
DeFi Panel: Navigating Risk in DeFi in the last 12 months (through UST and FTX fallouts, USDC depeg & more)
DeFi
Definikola, TokenBrice, Daria Shakhbazova, Primož Kordež
|
DeFi Saver, Liquity, 0x, Block Analitica
3:10 PM
DeFi & Infrastructure (Swaps – regular and gasless ones)
DeFi
Daria Shakhbazova
|
0x
3:50 PM
Securely scaling web3: Exploring shared security responsibilities
Infrastructure and scaling
4:30 PM
Aligning incentives to enable decentralized storage and compute
Infrastructure and scaling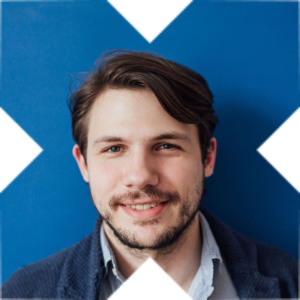 Vukasin Vukoje
|
Alt Labs
Our manifesto
"Belgrade, in fact is not a city – it's a metaphor, a way of life, a way of thinking."
ETH Belgrade calling
ETH Belgrade is a playground for exploring Ethereum possibilities. As part of Belgrade Blockchain Week, this three-day conference gathers extraordinary minds and Ethereum enthusiasts to share knowledge and spark ideas that will ignite the whole ecosystem. And what's best, as soon as the conference ends, the "after party" begins - the ETH Belgrade Hackathon, which will gather brilliant minds in three days of non-stop action.
Why Belgrade?
The past and future have been flirting in Belgrade for centuries. Located where the Danube hugs Sava and the East clashes with the West, the city blends different cultures to create eclectic charm. Authentic, vibrant, and sometimes chaotic, Belgrade is built upon tradition, cosmopolitan spirit, and booming technologies.
Belgrade is home to 50+ Web3 companies creating a fruitful and fast-expanding local community. Many OGs, buidlers, and heavyweights like Polygon, Tenderly, and DeFi Saver, were born and raised in the city. But — one thing is for sure — they are not the last Web3 Belgraders you'll hear about.
The brightest Web3 minds
have something to say
Pitch your project and meet world-class investors
Your project is innovative and can help resolve a real-world problem? We have great news for you. ETH Belgrade allows startups in all funding stages to establish relationships with top-tier VC funds. With the purchased conference ticket, you get the chance to present your idea to investors on the first day of the conference (2nd June).
The following day (3rd June) is reserved for speed-dating. The investors will pick the most promising startups to conduct one-on-one sessions with them.
So, yes, you might be just one ticket away from ensuring a secure future for your business. Make sure you show up on the stage.
Meet the team
Get to know the building blocks that clicked together and brought the idea of ETH Belgrade
Belgrade equals Web3. Some of the biggest Web3 projects in the world started here, and it's our mission to make Belgrade's name as recognizable as they are."
Petar POPOVIĆ
ETH Belgrade Core Organiser, CEO & Founder at Renfter
Join us at the historic Trade Union Hall building. Originally built in the 1950, it hosted everything from chess championships to music and film festivals. After the most-recent renovation, it serves as a multiplex, gallery, and event center.
MTS Dvorana
Dečanska 11, Beograd 11000